GENERAL POTTERY / 5 WEEKS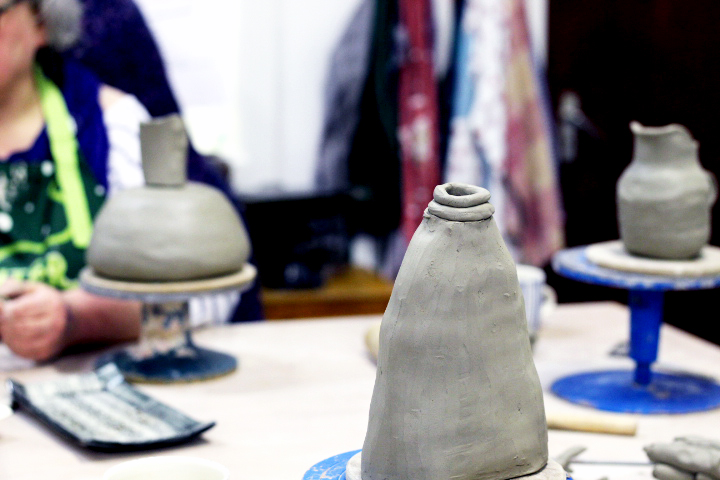 GENERAL POTTERY / 5 WEEKS
GENERAL POTTERY - 5 WEEKS - £85
We are offering a General Pottery Course to see us through the summer months. During the course we will be introducing specific project ideas which will work towards a day of Raku firing at the end of August and therefore we will be making items which are suitable for the varying temperatures of the Raku process. We will be introducing various techniques such as coiling, pinching, slabbing & throwing and making simple bowl and dish forms as well as modelling animals which look great when raku fired. The making of raku suitable pots is not compulsory and if you wish to attend the classes to explore your own ideas that's great.
This course is aimed at all levels.
The Raku day will be scheduled out with the course and can be booked separately.
Six sessions will be available for you but you will only pay for and attend 5, allowing a bit of flexibility if you are going on holiday and would therefore miss a week.
SUMMER 2019 TERM. TIMES / DATES:
Tuesdays 6-8pm, 9/7, 16/7, 23/7, 30/7, 6/8, 13/8